Our event venue is full of stories and an embodiment of our commitment to recycling, with repurposed products woven into the fabric of the building.
We're passionate about avoiding waste going to landfill. We work closely with our partners to combat single usage and encourage recycling beyond our venue.
Here are some of the many ways we implement recycling at 15Hatfields:
Recycling methods
We have a comprehensive recycling policy with compartmentalised bins and clear signage throughout the venue. You can read more about our recycling partner Pulse in our blog post.
To prevent non-recyclable rubbish from ending up in landfill, we've partnered with Pulse Environmental. They take this rubbish to a local carbon capture energy recovery plant in Deptford to be recycled.
The scientists and material application specialists at TerraCycle have developed ways to recycle materials that have been previously considered unrecyclable.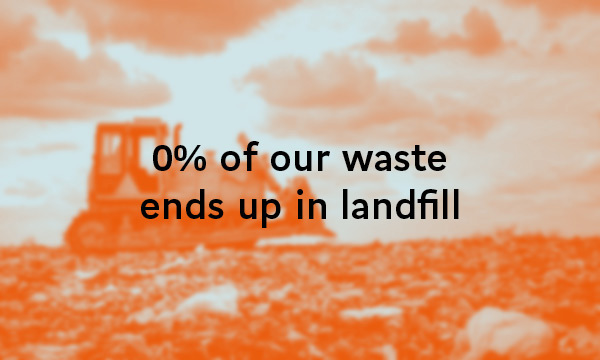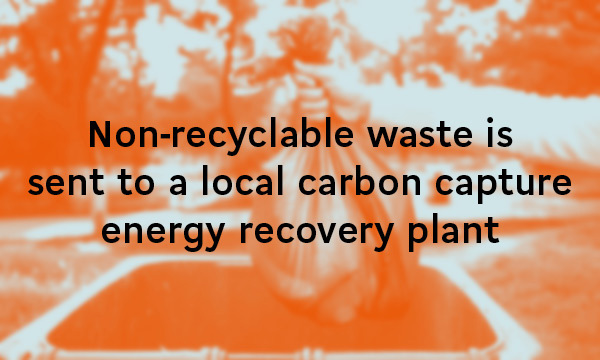 Fabric of the building
The reception desk and bar at 15Hatfields are made from recycled fabric conditioner bottles. We sourced the materials from Smile Plastics, a UK-based micro-factory that transforms plastic waste into quality, decorative materials.
The cushions and the banquette covers are made from end-of-the-line seatbelts.
Our heat mats are made from recycled plastic coffee cups.
Our poser tables are made from recycled plastic and made in the UK. We donate unused equipment to local homeless shelters.
Our coasters are expertly created from old tyres and the floors feature carpets woven from 80% Kashmiri goats' hair and 20% wool.
The doormat you wipe your feet on is made from recycled tyres.
Our cutlery contains at least 90% recycled steel content made in Sheffield.
All glassware used throughout the venue is 100% recycled.
Notepads are available made from 100% recycled paper with pencils made from recycled newspapers.
We sourced whiteboards and FSC-certified wood to put together our own flip charts.
The Cup Fund
We partnered with local groups in 2020 to introduce a local recycling scheme for takeaway coffee cups, saving 1000s from going to landfill.
Due to the complex nature of their paper and plastic composition, these cups require separate collection and handling. The scheme successfully ensured they could be recycled safely and securely.
All Sustainable Development Goals
Top