Event professionals are often keen to reduce their carbon footprint but sometimes lack the means to do so. We've amalgamated new techniques, suppliers, materials and methodologies to cut carbon emissions in events.
Below are just a few of the many ways we are doing so:
Hybrid events
We give event professionals the option and tools required to make their event hybrid. This greatly enhances the number of people that can attend while also significantly reducing carbon emissions associated with travel.
We introduced the industry's first Online Daily Delegate Rate (ODDR) to help support the creation of hybrid events and simultaneously reduce their carbon footprint. This has been rolled out at well over 100 events.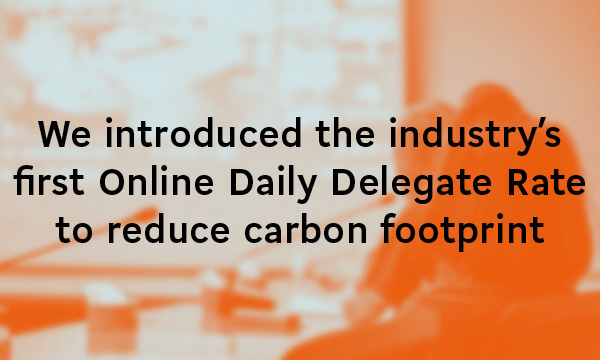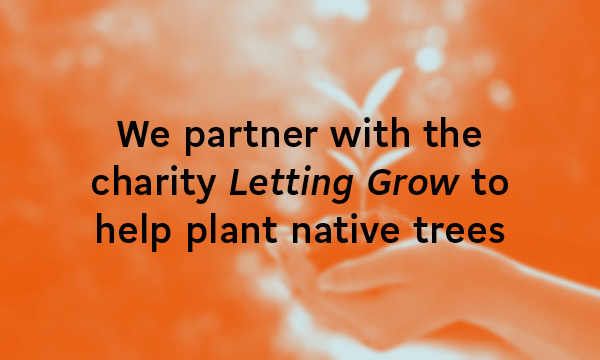 Cutting emissions
Eden Caterers has partnered with tree planting charity Letting Grow to plant more than 50 Native Mixed Broadleaf trees across Hampshire since 2021, through 15Hatfields food orders.
Our recycling company guarantees that 100% of our recycling waste is recycled, with any non-recyclable waste going into the local carbon capture energy recovery plant in Deptford. You can read more about our recycling partners in our blog post putting recycling under the spotlight!
The vast majority of our food suppliers, including our main caterer Eden, are local so they don't have to travel far, thus helping to cut carbon emissions.
Our general manager, Warren Campbell, has pledged to walk all journeys that take less than 30 minutes to reduce reliance on vehicles to travel. He will therefore always visit suppliers like Eden on foot.
All Sustainable Development Goals
Top